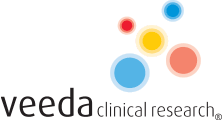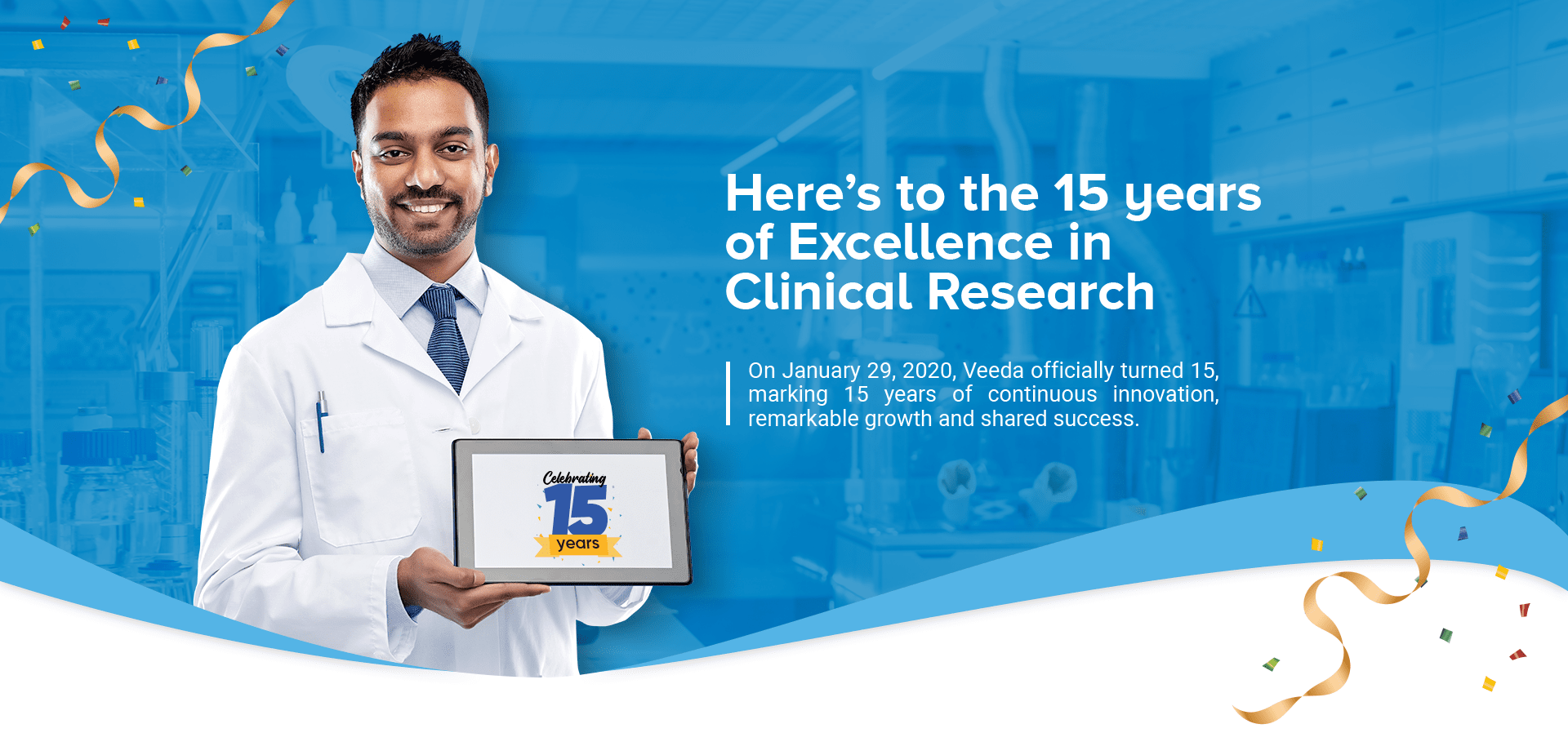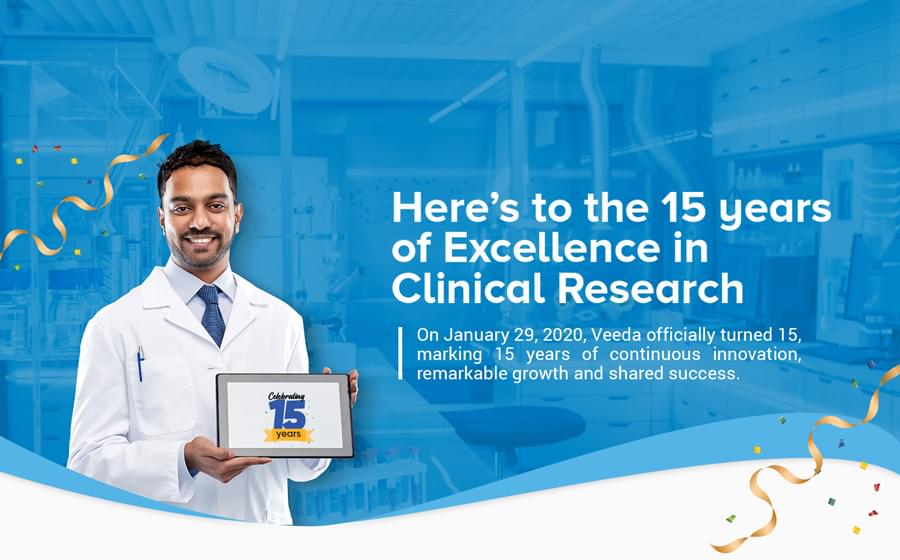 We would like to thank our clients
who trusted us with their partnership. Who have allowed us to contribute to their industry-leading businesses. We would also like to express gratitude to the Pharmaceutical Fraternity and all the stakeholders who gave us an opportunity to serve them for the last fifteen years and do our bit in contributing towards the betterment of the industry and enriching lives of people.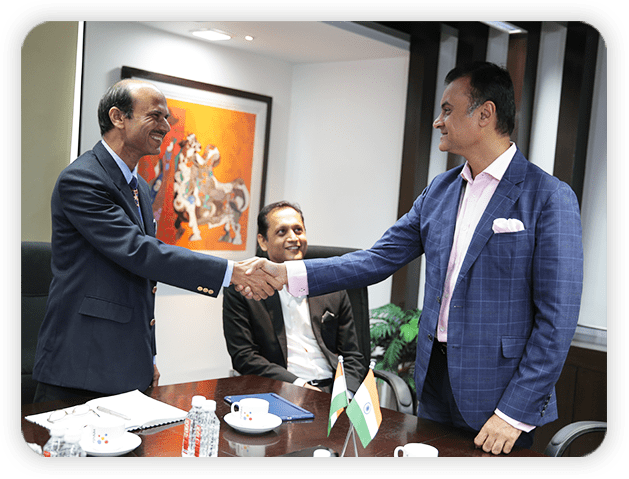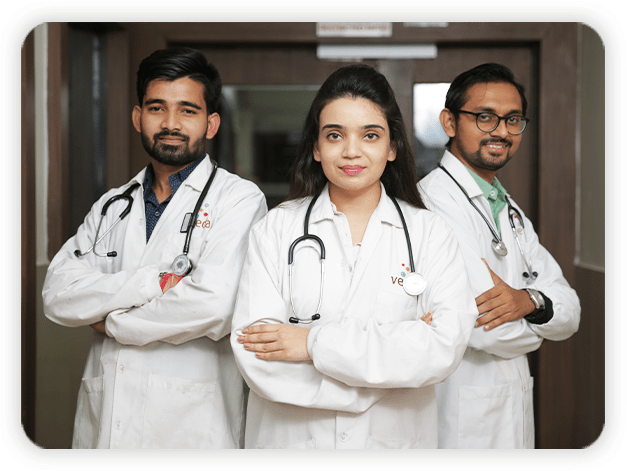 The journey of the last 15 years
has been both exciting and challenging and we are poised to continue on our journey of providing quality clinical research solutions in India & across the world. And we must thank all our team members, who have given their time, passion and energy to deliver for those clients. It's their willingness to learn and innovate that reshapes industries for the better. By making society's challenges our opportunities, they have helped us become the safest and the most competent partner for the pharmaceutical world.
Started with a small team of
50
in 2005
we are now a workforce of more than
900+
passionate people
In the past 15 years, Veeda did ground-breaking research that fueled growth for us and our clients.
Why Veeda? Hear it from our global clients!
As a Sponsor in different time zone (USA), I have found Veeda Team to be very responsive in providing timely operational updates to enable our team to make quick decisions.
Our Esteemed Client from USA
The excellent project management, support and openness from an experienced, well trained and scientifically oriented team along with the quality of the deliverables are some of the reasons that kept us close partners with Veeda for more than 12 years. Congratulations and keep up with good work Veeda team!
Our Esteemed Client from Europe
It has been a pleasure having Veeda CR as a contract research organization to conduct our bio equivalence studies. Being an independent CRO, it is good to see Veeda have a wide range of analytical methods and good clinical experience. Their quality practices, open communication and timely delivery has been a highlight of their work system which enables us to stay on top of our project. Looking forward to seeing the good work continue in the coming years.
Our Esteemed Client from India
Veeda is very open and supportive to sponsor's proposals. Implementation of additional sponsor requirements and flexibility on delivery timelines are some of Veeda's highly valued qualities. While working with you, we are absolutely sure that you give your best and try everything to fit our requirement.
Our Esteemed Client from Europe
When it comes to choosing your partner for a clinical program, Veeda is the first CRO you can think of. All these years of partnership with Veeda, we came across with high qualified personnel, fully-dedicated to our challenging demands.
Our Esteemed Client from Europe
In a highly regulated environment, such as the pharmaceutical industry, where quality is critical and time is precious, having a trustworthy partner is one of the key elements of success. Working with Veeda provides peace of mind, with respect to consistently and timely delivering quality work. I've worked with Veeda on several projects and plan to continue doing so for the foreseeable future.
Our Esteemed Client from Europe
Our organization has worked with Veeda for a number of years, and we are continually impressed with the team's speed of responsiveness to their customers. The Veeda team is available, knowledgeable and always willing to work through any queries we might have. We greatly value Veeda's customer service, expertise and seamless project management. Congratulations on 15 years of Clinical Excellence!
Our Esteemed Client from USA
ROADMAP OF ACHIEVEMENTS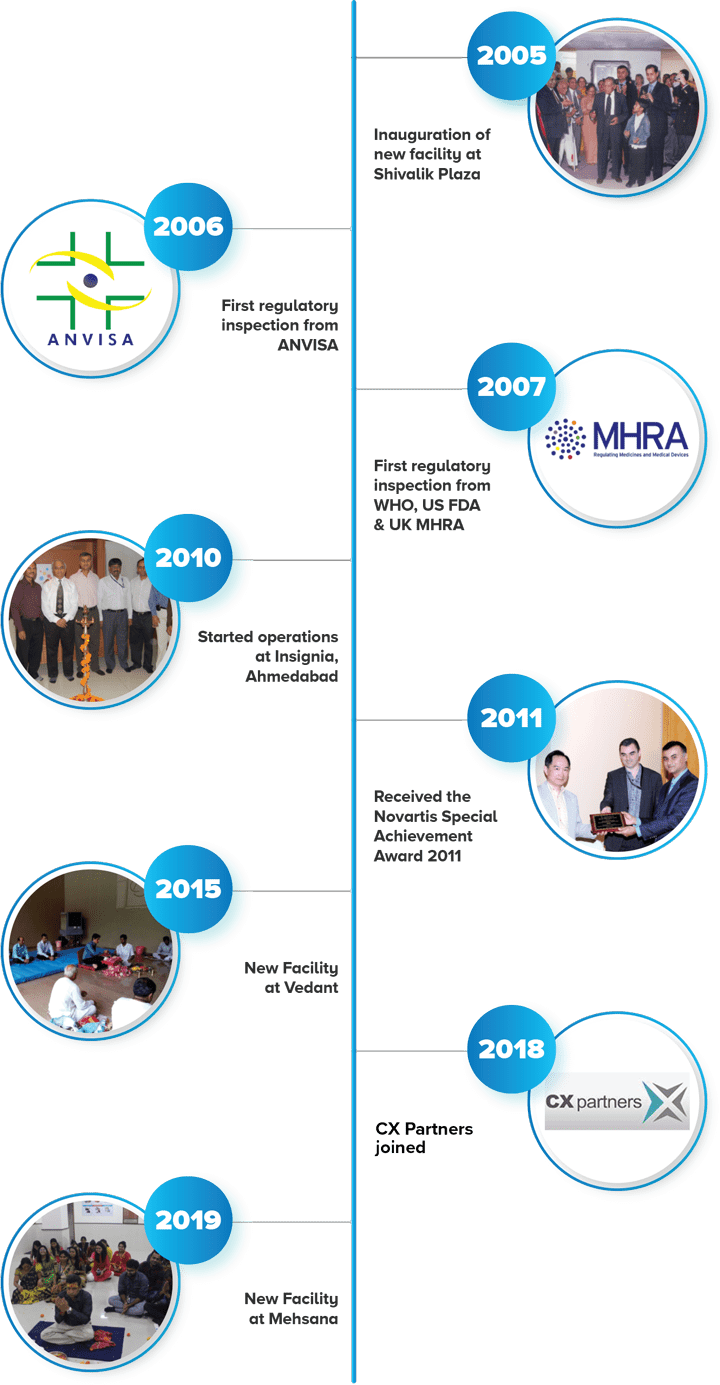 Glimpse of Veeda's 15th Annual Day Celebration